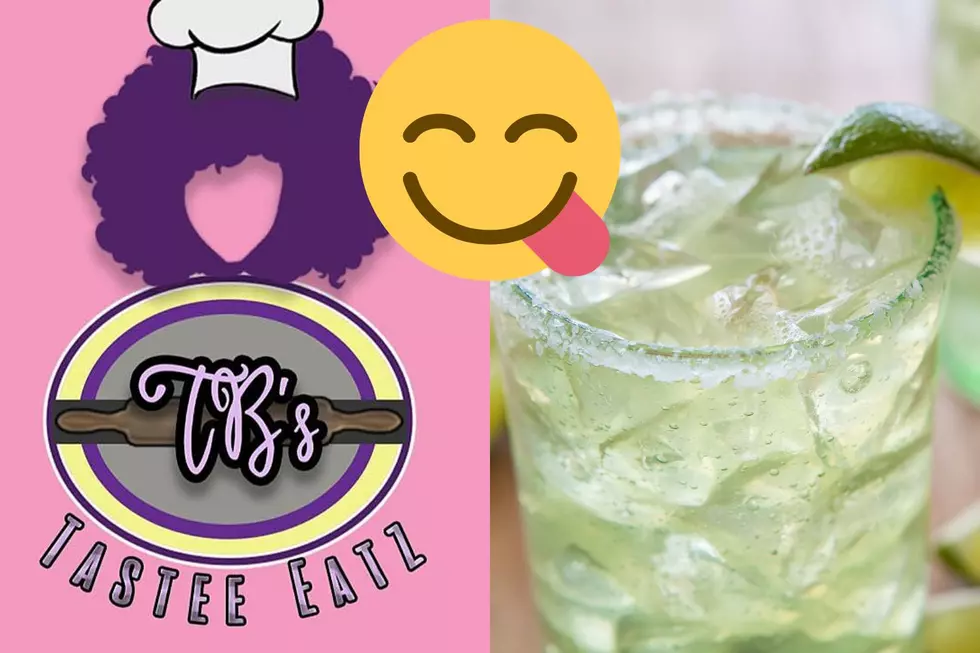 Killeen, Texas' Celebrity Chef Shares Her Recipe For The Perfect Margarita
Teira Bostick/Canva
As all of Killeen, Texas gets ready to celebrate Cinco de Mayo, let's keep in mind that all margaritas aren't great margaritas. Lucky for us, one local chef has the perfect recipe to share with the thirsty people of Central Texas.
WHAT MAKES A GOOD MARGARITA?
Believe it or not, you can mess up by making a terrible margarita. There is a science and a method to making an amazing cocktail. Local celebrity chef Teira Bostick, owner and operator of TB's Tastee Treatz and TB's Tastee Eatz, has perfected craft of margarita making and allowed us to get her personal recipe for making a perfect adult beverage.
THE RECIPE FOR THE PERFECT MARGARITA KILLEEN, TEXAS
Keep in mind that this cocktail is not for the faint of heart. It consists of three top-shelf tequilas in the mix. This margarita is called "The Three Amigos", and even though the ingredients seem intimidating, the taste of this cocktail is very refreshing.
Not everybody wants to go to the restaurants today because we are all aware of how crowded restaurants are doing celebrations or holidays. So here is the perfect at-home margarita. Happy Cinco de Mayo to Killeen, Texas, and cheers to Teira Bostick!
LADIES AND GENTLEMEN, THE THREE AMIGOS!
1 ounce Casamigo Blanco/Resposado
1 ounce of Termana Blanco/Resposado
1 ounce of Don Julio
3 ounces of Passionfruit or Syrup
1 ounce of fresh lime juice
Shake the ingredients together, then rim your glass with salt or sugar, pour over with ice and use lime or blood oranges to garnish.
This extra yummy drink will not disappoint!
Top 20 Restaurants Central Texans Wish Would Come to Temple
A while back, I
asked the good people of Temple
if they could picture a good restaurant to fill the lot on North General Bruce Drive where the soon to be torn down Long John Silver's stood.
This was before it was announced that a Dutch Bros. Coffee location would open there (which was one of the places I predicted as a contender in our article).
So now Dutch Bros. is open in that spot, but the responses to my survey were interesting because they paint a picture of just how diverse Temple's population is. People recommended some familiar restaurants with locations in the surrounding area, but also a few I'd never even heard of.
Here are the top 20 results of the survey. Let's see what the good people of Temple are craving!
7 Seafood Restaurants in Killeen and Harker Heights You Need To Check Out
You don't have to travel to the coast to find great seafood. There are plenty of places right here in Central Texas that serve it up fresh and serve it up right. These are just a handful of our favorites. Did yours make the list? If not, let us know what we should try next!
14 Texas Eats We Can't Live Without