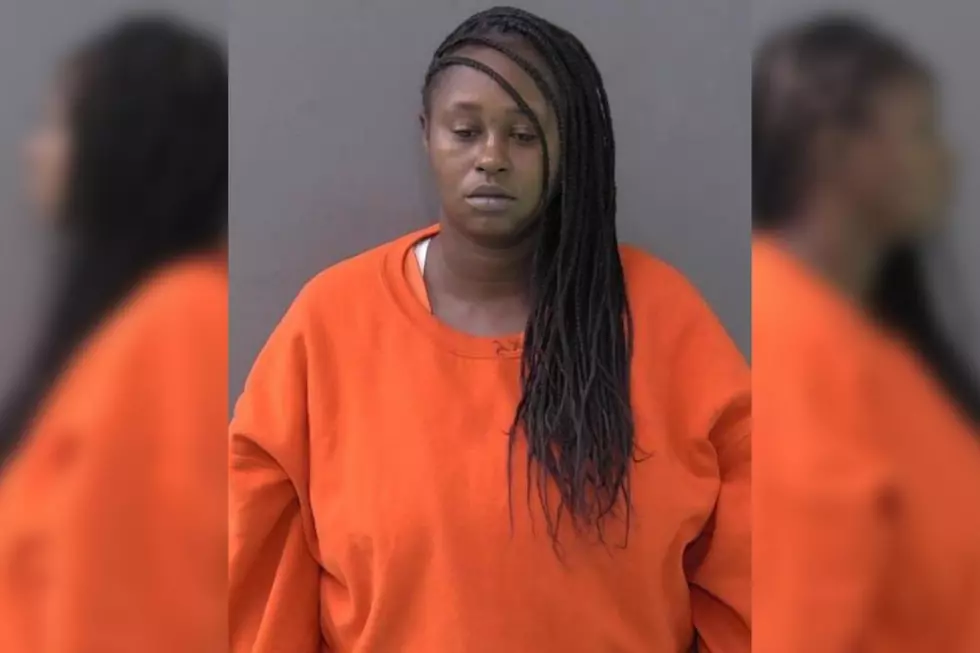 One of the Accused Temple, Texas Beef Bandits Is Now Behind Bars
Marchea Latonya Brooks - Bell County Jail Photo
Last month, all we could talk about here in Temple, Texas were the now infamous H-E-B Beef Bandits. Video of a woman throwing thousands of dollars worth of stolen meat into the trunk of her car in front of an employee in broad daylight went viral and had us all wondering how someone could be so brazen and how long it would take to make an arrest.
Well, now Temple Police say they've got one of the suspects in custody.
WHAT HAPPENED TO THE MEAT BANDITS?
In case you missed it, over Easter weekend two women later identified as Marchea Latonya Brooks, 40, and Latonya Thomas, 53, were filmed allegedly stealing over $2000 worth of meat at the H-E-B on South 31st in Temple.
MARCHEA BROOKS ARRESTED IN CONNECTION TO TEMPLE MEAT THEFT
For weeks, we've been waiting to see how long it would take to track these ladies down. After all, video surfaced of a man who seemed to have found them on his own, but then again, police have to operate in a certain way, so maybe red tape held them up?
Whatever the case, one of the women is now in custody according to a news release from Nohely Mackowiak with the City of Temple.
Bell County Jail records show that Marchea Brooks was booked there Tuesday morning at 1:24 AM. She remained in the jail early Tuesday afternoon with bond set at $2,000. (I find that bond ironic, given it's about the amount of meat that was stolen.)
Her jail roster listing shows five counts of theft of property between $100 and $750, one count of theft of property between $750 and $2,500, and one count of failure to identify as a fugitive.
ONE DOWN, ONE TO GO
Mackowiak reports that one of the women in the video - LaTonya Thomas - is still out there. If you know where she may be, you're asked to contact Bell County Crime Stoppers at 254-526-8477 or bellcountycrimestoppers.com.
WHAT WERE YOU THINKING?
Even though this is a very serious matter, you can't help but laugh at the absurdity of someone attempting on camera to commit this type of crime  I wonder each day what these young ladies were thinking.
I heard a rumor the police followed the barbecue smoke to find out where Brooks was hiding out. Ok, I'm only joking, Central Texas.
The lesson here folks is if you don't want beef with the police, so don't steal beef at all!
(All suspects are presumed innocent until proven guilty in a court of law.)
Meet Texas' Most Wanted Fugitives
39 Missing Children Found in Two-Week Rescue Operation in Georgia
Texas 6 Most Wanted Fugitives
Take precaution and familiarize yourself with the following faces. These criminals are currently listed in the Texas 10 Most Wanted.