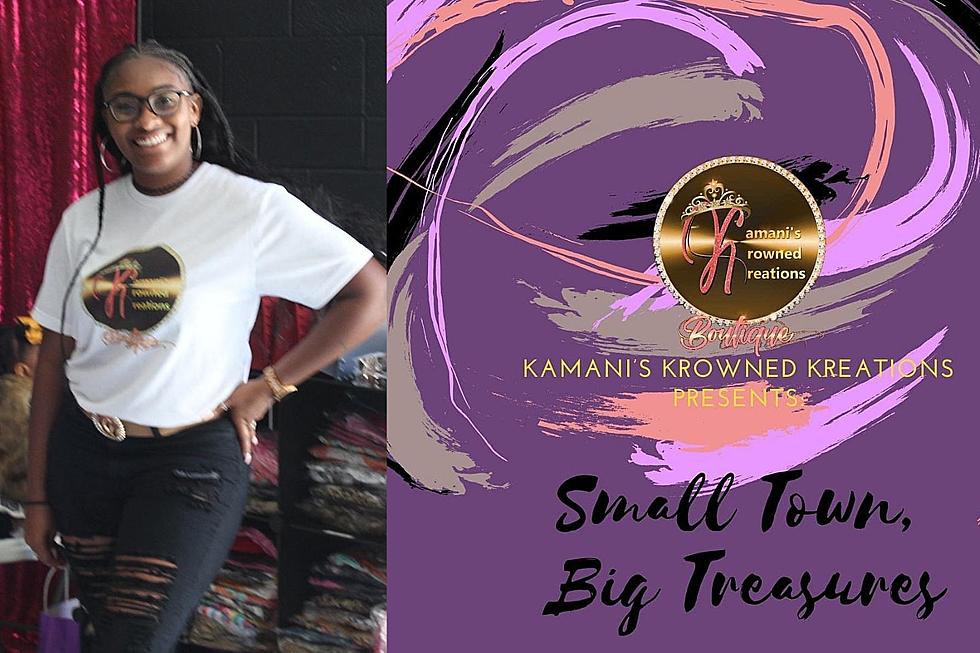 Celebrate The Spirit of Entrepreneurship in Cameron, Texas This Saturday
Piggie Harris/JaLaura Melton/Canva
It's that time of the year when some of the most promising entrepreneurs in our area gather in Cameron, Texas to showcase not only their networking skills, but their products and brands as well.
JaLaura Melton, the owner of Kamani's Krowned Kreations, is an amazing young lady who I did an article on last year. She put together this fantastic event allowing all types of entrepreneurs to come out and show Central Texas who they are and what they can do.
MAKE SURE TO BE AT THE SMALL TOWNS, BIG TREASURES EVENT
This opportunity is absolutely amazing for local small business owners. JaLaura calls this must-attend event Small Town, Big Treasures, and the name says it all.
It's all happening on Saturday, April 2 from 12 PM 'til 6 PM at 404 S. Columbus Ave. in Cameron. If you have any questions or need any details about this event, you can contact JaLaura at 619-433-2723.
CENTRAL TEXAS PRIDE ON DISPLAY IN CAMERON
If you want to get out this Saturday, enjoy the spring weather, and explore the products and services local entrepreneurs have to offer, just know that there'll also be plenty of food and drink, cool giveaways, and fun raffles.
I attended the last Small Town, Big Treasures event, and I was so impressed by what Central Texas business people are accomplishing It was hard to keep up with all the talent in the room! I can't wait to see what's in store this year, and I know it will be great with this young lady at the helm.
Check out the gallery below, these from her pictures from last year's event.
LOOK: Check Out these great Pics for the vendors event in Cameron Texas
Top 20 Restaurants Central Texans Wish Would Come to Temple
A while back, I
asked the good people of Temple
if they could picture a good restaurant to fill the lot on North General Bruce Drive where the soon to be torn down Long John Silver's stood.
This was before it was announced that a Dutch Bros. Coffee location would open there (which was one of the places I predicted as a contender in our article).
So now Dutch Bros. is open in that spot, but the responses to my survey were interesting because they paint a picture of just how diverse Temple's population is. People recommended some familiar restaurants with locations in the surrounding area, but also a few I'd never even heard of.
Here are the top 20 results of the survey. Let's see what the good people of Temple are craving!
7 Seafood Restaurants in Killeen and Harker Heights You Need To Check Out
You don't have to travel to the coast to find great seafood. There are plenty of places right here in Central Texas that serve it up fresh and serve it up right. These are just a handful of our favorites. Did yours make the list? If not, let us know what we should try next!