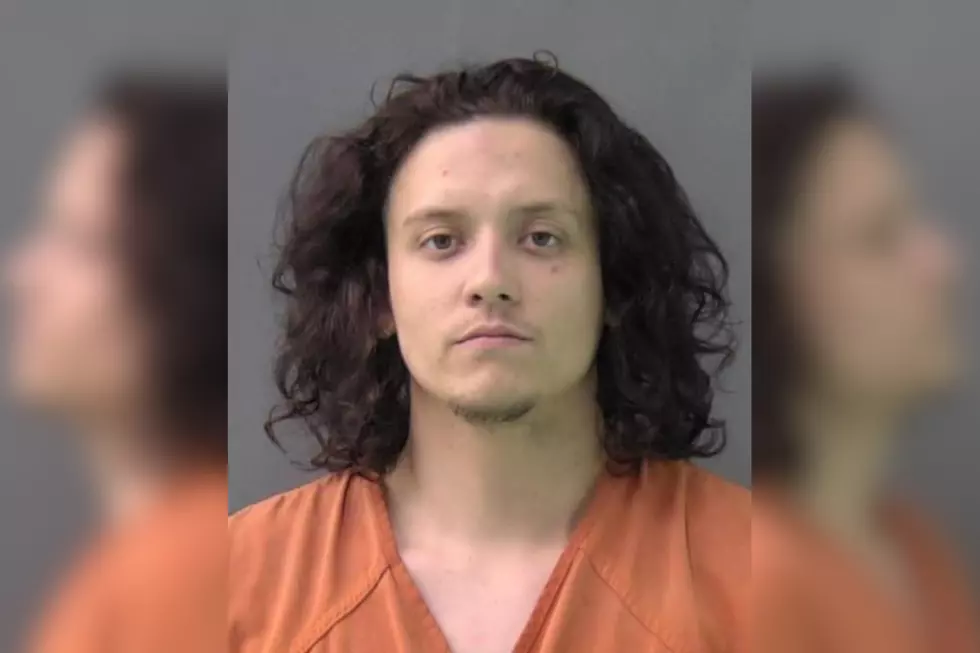 Temple, Texas PD Dealing With Multiple Shootings Over the Weekend, One Arrested
Amos Jimenez - Bell County Jail Photo
Temple, Texas police have made an arrest following a shooting on Monday morning. This comes following a weekend that saw four different reports of shootings in the city.
Weekend Marred by Violence
Overall this was a pretty good weekend in Temple. The weather was perfect for the return of a favorite local festival, A Lil' Bit O' Bloomin'. Lot's of families hit the Santa Fe Plaza & Market Trail in Downtown Temple for all the live music, food, arts and crafts and shopping. Both Friday and Saturday turnouts were great following a two year hiatus due to COVID-19.
But while Downtown Temple was Bloomin', other parts of the city saw gun violence. KWTX reports that there were four different reports of shootings.
Saturday Morning Shooting
Temple PD responded to the first shooting at 1am Saturday morning when a vehicle was shot multiple times on Loop 323, leading to the victim crashing the car and catching fire. Two people were taken to the hospital with non-life threatening injuries.
Another shooting was reported at 2:20a at a residence on Ave. B, no injuries reported, then another at 2:40a on E. Zenith Ave. Then a fourth shooting at 2:53a was reported.
FOX44 News reports that Temple Deputy Chief Jeff Clark says, "This appears that it was some sort of altercation between two different groups of people that occurred earlier in the night."

Currently no suspects have been identified. Temple PD is asking for the publics help with any information related to the shooting by calling the Temple Police Department at 254-298-5500 or the Bell County Crime Stoppers at 254-526-8477
Monday Morning Shooting
More gun violence on Monday morning when Temple PD arrested Amoz Jimenez, 21. Jimenez allegedly fired several shots at the Baylor Scott & White Clinic around 6:55a.
Jimenez was arrested on a deadly conduct charge and being held in the Bell County Jail. KWTX reports that no one was inside at the time of the shooting.
Fortunately only the two non-life threatening injuries from the five total shooting over the weekend.
The Most Dangerous City in Texas for 2022 May Surprise You
According to FBI statistics
, Texas had
438
violent crimes and
2,562
property crimes per 100,000 residents as of this year. For every 100,000 residents, there are
224
police officers statewide.
Crime rates are expressed as the number of incidents per 100,000 people.
That Time We Found Derelict War Planes Hidden in Temple