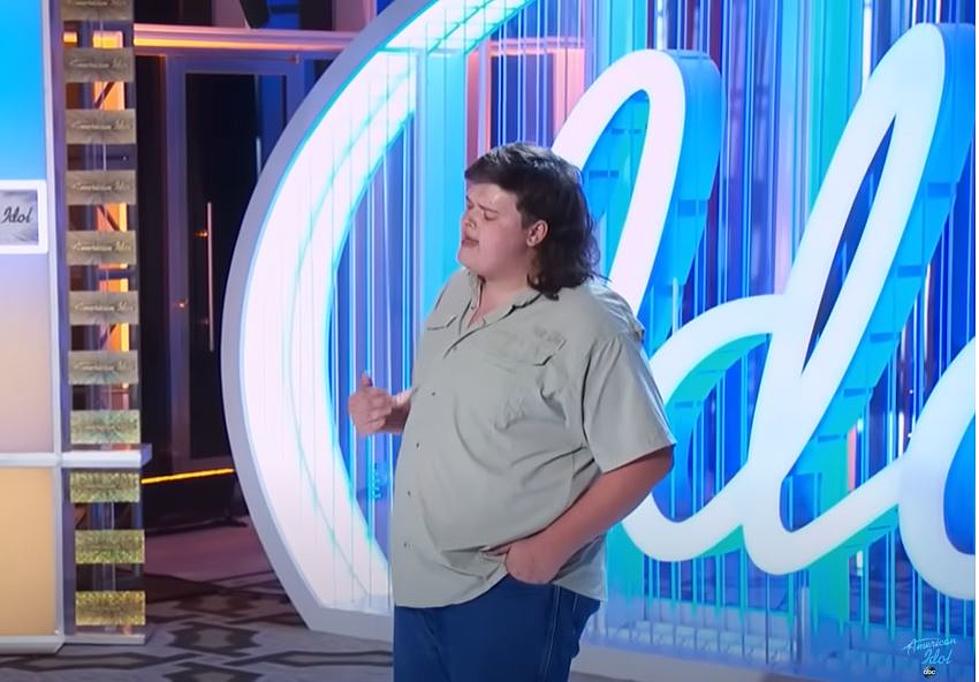 Texas School Shooting Survivor WOWs Judges On American Idol
Youtube: American Idol
Every Monday morning while American Idol is on, the first question I get asked when I walk in the door is, "What did you think of Idol last night?" I have the same answer every time. "I hate American Idol!" I actually love American Idol but every week during auditions I cry like a baby. The stories the contestants share are so emotional.
Last night started the tears when a young girl auditioned and sang "I'm Already There" by LoneStar in honor of her dad who was deployed. At the end of the audition, they had a taped message from her dad, if that didn't have me crying enough, they actually had him there to surprise her.
Then the very last contestant to audition was Trey from Santa Fe, Texas. He said he was "Trey From Fe." After his first few notes, Luke Bryan's head popped up because the guy sounded like Chris Stapleton.  Lionel's response was, "I love him."
Not only did he wow the judges but he also shared a heartbreaking story of being a survivor of the 2018 Sante Fe School school shooting. On May 18th, 2018, a 17-year-old student entered an art classroom at 7:32 in the morning and began firing at classmates. Trey was in the art room next two the room where the gunman entered and shot eight people. One teacher managed to pull the fire alarm causing most of the school to evacuate. School officers on campus exchanged gunfire with the shooter, with one of them being injured. Eventually, after additional law enforcement arrived the gunman surrendered after being wounded. In total 8 students and two teachers lost their lives, leaving 13 more wounded.
Trey said, one of the reasons he was trying out for American Idol was to bring positivity to a town that hadn't had much brightness. Well, Trey, you have definitely done that son. You are an amazing talent, and you have my vote!
After he finished telling his story, the camera panned over to the judges where Katy Perry had her head on the table and when she raised her head with tears in her eyes, she gave a heartfelt rant about our society and country have failed our young people.
30 Actors Who Were Born in Texas