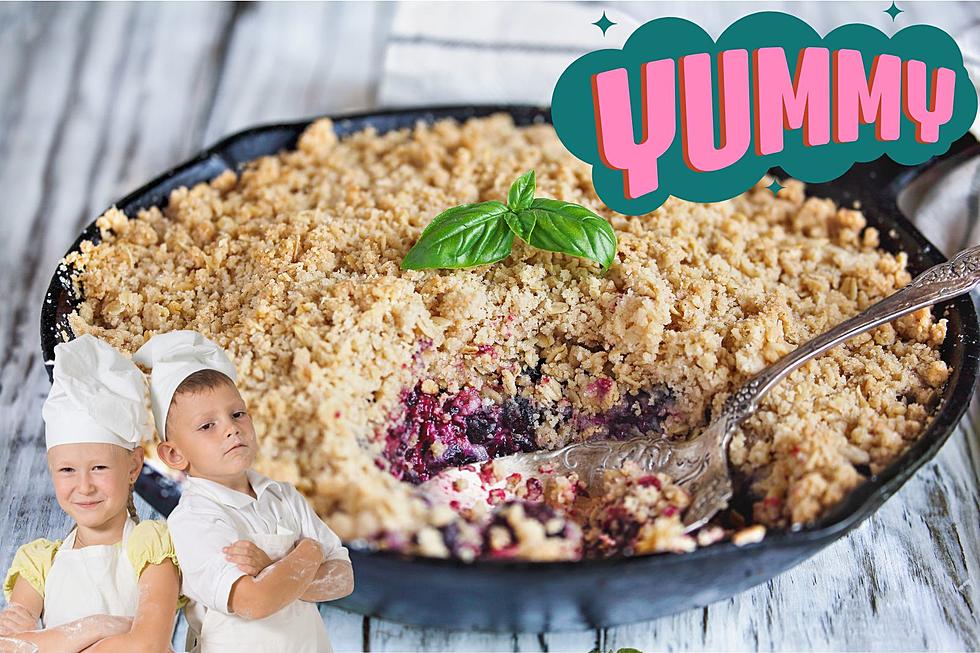 Look Texas, Simple 5 Ingredient Cobbler Sure Is A Winner
Canva
I already know your first question, "How can something so perfect be created with only 5 ingredients?" Well my Texas friend, you were made with only 2 ingredients, and I think you're pretty perfect too!
My apologies if that was too much information, but the point remains that you do not need a lot of extras to deliver a sure winner from giving birth to dessert. My biggest reason for loving this recipe so much is you only need a medium mixing bowl, 10 inch cast iron skillet, glass 1-Cup measuring cup, and a fork.
Obviously you need an oven of some kind, but when was the last time you washed your oven after baking or ever for that matter, and be honest? I know I keep hyping, but you are seriously going to be so blown away how incredible this cobbler recipe tastes especially after you take into account how basic it is.
So, what are the five ingredients to make this Texas favorite cobbler?
1 cup self rising flour.
1 & 1/4 cup of sugar.
1 stick of salted butter.
1 cup whole milk.
6-8 oz of about any fruit you prefer (use your discretion).
Instructions:
Preheat oven to 350, and begin by combining milk, 1 cup of sugar, flour, and half the butter melted. To pull off this with just 1-cup measuring cup do in the following order.
Pour milk into the bowl and let sit for about 10 minutes. Rinse and dry the measuring cup then use it to add the flour, and then the sugar. After rinsing again, melt a little over a stick of butter in the microwave (remember, you're using a glass measuring cup).
Your batter should look like this:
Once the butter is melted, add 1/2 of it to the mixing bowl with the other ingredients and mix well with the fork. Add your fruit of choice, and fold into the batter. You can even use frozen berries as long as you make sure they're fresh out of the freezer, and have not been thawing.
Use some of the leftover melted butter to grease your cast iron skillet, pour in the batter, then sprinkle about 1/4 cup of sugar across the top. Bake for around 45-50 minutes.
With about 10 minutes to go, you can sprinkle a couple pinches of sugar on top to give it an extra golden finish. Once it is fully baked, debate all you want, but it is pretty much state law you have to add ice cream when serving.
10 Texas Donut Shops Make Best In USA Including Number One
The 10 Texas donut shops that ranked as tops in the USA as ranked by Yelp, and compiled by
CW33
.
Texas Small Towns Share These 7 Awesome Qualities
7 things you will find in almost every small Texas town.
What A Joy! These Are The Happiest Cities In The State Of Texas
You can find happy Texans everywhere, but where are the truly happiest?