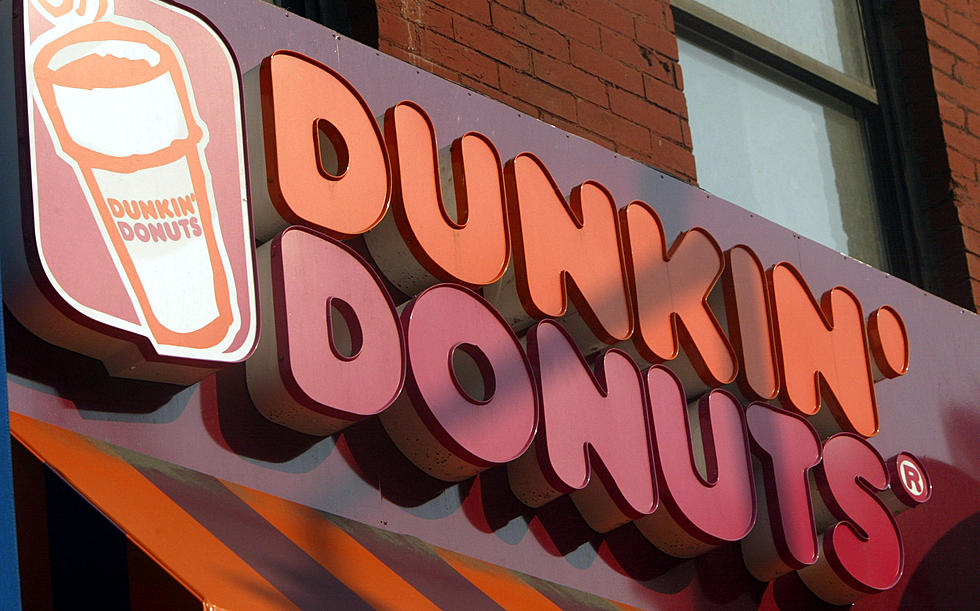 The Wait is Almost Over, Dunkin' Set to Bring Back Pumpkin Spice Next Week
Mario Tama
For some this may be too early, but for others it's never too soon for the return of Pumpkin Spice.
Ready or Not, Here it Comes
Here we are, not even to the midway point of August, and apparently it's about to become pumpkin spice season. At least for Dunkin' lovers anyway, as USA Today reports that the donut and coffee chain has announced it'll start the pumpkin spice season with a fall drink menu on August 18th.
Welcome to Dunkin', Can I Take Your Order?
There are some new items on the fall menu this year at Dunkin' including the new Pumpkin Cream Cold Brew, a Pumpkin Spice Signature Latte, and pumpkin-flavored coffee, donuts, muffins and Munchkins donut holes. If Pumpkin isn't your thing, Dunkin' also has other fall flavors represented as well with an Apple Cider Donut and two cranberry beverages, the Apple Cranberry Dunkin' Refresher and Apple Cranberry Dunkin' Coconut Refresher.
Save Some Dough on Your Pumpkin to Go
Of course Dunkin' will offer some sweet deals to get you through the drive-thru with $3 medium Pumpkin Cream Cold Brews and Pumpkin Spice Signature Lattes through September 14th.
Who's Next to Release Their Pumpkin Menu?
Naturally, a lot of pumpkin fans are still waiting word on when Starbucks is bringing their pumpkin lineup, but so far no date has been announced. Last year they launched the menu on August 25th.
I'm in Complete Control of My Pumpkin Cravings
Truth be told, I'm good for one pumpkin spice latte a year, and it's usually on a blustery fall morning when my normal half a pot of coffee just ain't doing the trick, but I know there are those of you who wait all summer for this day to arrive. Doesn't it seem to arrive earlier and earlier every year?
It's hard to think about fall and all its pumpkin spice madness when the Texas temps are still in the upper 90's and the only other thing I need to cool me down other than an unsweet iced tea, is an ice cold longneck. By the time fall does roll around in Central Texas, I'm sure I'll have my once-a-year pumpkin latte.
Top 20 Restaurants Central Texans Wish Would Come to Temple
Back on April 30, 2021, I
asked the good people of Temple
if they could picture a good restaurant to fill the lot on North General Bruce Drive where the soon to be torn down Long John Silver's stood.
This was before it was announced that a Dutch Bros. Coffee location would open there (which was one of the places I predicted as a contender in our article).
So now we know what will go in that spot, but the responses to my survey were interesting because they paint a picture of just how diverse Temple's population is. People recommended some familiar restaurants with locations in the surrounding area, but also a few I'd never even heard of.
Here are the top 20 results of the survey. Let's see what the good people of Temple are craving!
14 Texas Eats We Can't Live Without
Here's What's Happening at This Year's Central Texas State Fair
After taking a year off in 2020, the Central Texas State Fair returns this September with everything you love about a rip-roarin' good time at the Bell County Expo Center! Here's your guide to the great shows, music, food, and rodeo action you expect as they do it big for 2021.