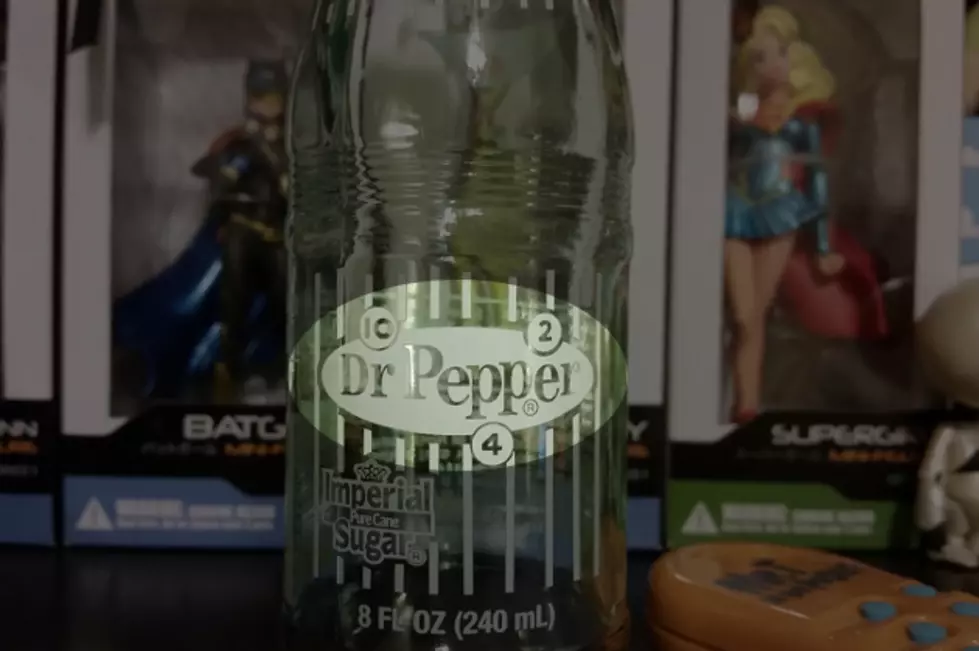 What Do Those Numbers on Dr Pepper Bottles Mean?
Aaron Savage, Townsquare Media
I had some friends over Saturday night, and while one was admiring my shelf of nerd collectibles, he noticed a glass Dr Pepper bottle.
"You know," he said, cradling his chin in the nook between his thumb and index finger like a philosopher (for the sake of this story, at least), "I've always noticed those numbers on Dr Pepper bottles, but I have no idea what they mean."
Seizing an opportunity to be a known-it-all, I sprang to my feet, pointed at the ceiling, and exclaimed, "Ah! A fascinating story, that"
For once, I actually did know. When I was in the 8th grade, I went on a field trip to the Dr Pepper Museum in Waco. If you haven't been, I highly recommend it.
Anyway, our tour guide explained that the numbers corresponded to times during the day at which people's blood sugar got a little low and they needed a boost.
That was the extent of my knowledge, so my friend rolled his eyes at me and, naturally, turned to Google.
According to the museum's website, researchers in the 1920's were just beginning to grasp the role sugars play in the average person's energy levels. They theorized that people needed a little extra intake at 10:30 AM, 2:30 PM, and 4:30 PM.
The folks at Dr Pepper held a contest for a new ad campaign centered around the idea. The winner was "Drink a bite to eat at 10, 2, and 4!".
Now that you know what the numbers mean, you too can wait for a friend to ask and be the know-it-all!