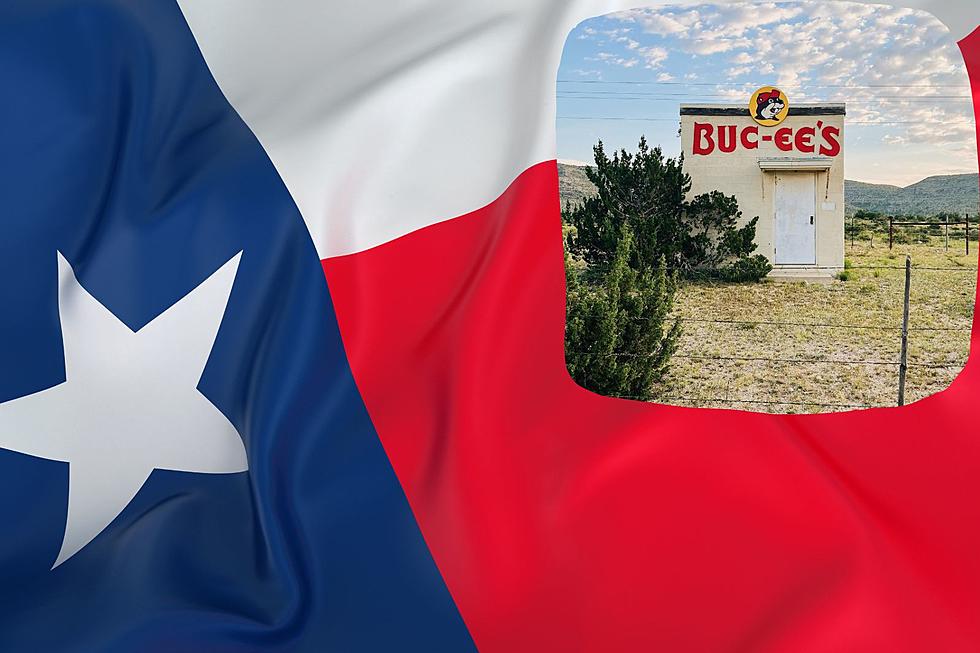 World's Largest Buc-ee's Not In Texas, But The Smallest One Is
VisitSandersonTexas Instagram/Canva
Have you ever been to the Prada Marfa just off US Highway 90 northwest of Marfa, Texas? I have not, but have been told by many it is just as ominous as the pictures and film depictions portray. Not too far to the east of there is the once, and now again, home of the, "Worlds Smallest Buc-ee's."
We have read numerous times about the internal battles between new Buc-ee's locations going up across the country to hold onto the bragging rights of being the, "World's largest convenience store." For a short time, that title lies outside of the state of Texas, but it won't be for long.
Buc-ee's makes such an impact on culture that even science is recognizing the power of the beaver. However, in a state that likes to boast, "Everything is bigger," I argue we should be even more proud to be the home of the World's Smallest Buc-ee's.
---
---
Where is the World's Smallest Buc-ee's?
It's almost to Marfa if you travel west on Highway 90. In fact it is about a marathon's distance from Marathon, Texas to Sanderson. There really is not a lot out there in that stretch of highway, so even a little Buc-ee's has to be a welcome sight for the road weary.
Don't expect a car wash, Beaver Nuggets, or Tesla Charging Station, but if the bathrooms are up to standard, you know you will get your money's worth. An ICEE and brisket sandwich wouldn't hurt either.
One of Texas' biggest Buc-ee's just turned 8 in Temple.
Temple, Texas is home to one of the biggest Buc-ee's, and just turned 8 years old.
10 Most Beautiful Cities In Texas Includes Salado
MoneyInc.com compiled data of the most beautiful cities in Texas.
Look: Top 10 Places To Live In Texas, See Where Your City Ranks
The annual
US News & World Report
study lists the top 10 places to live in Texas, and their overall rank in the USA.