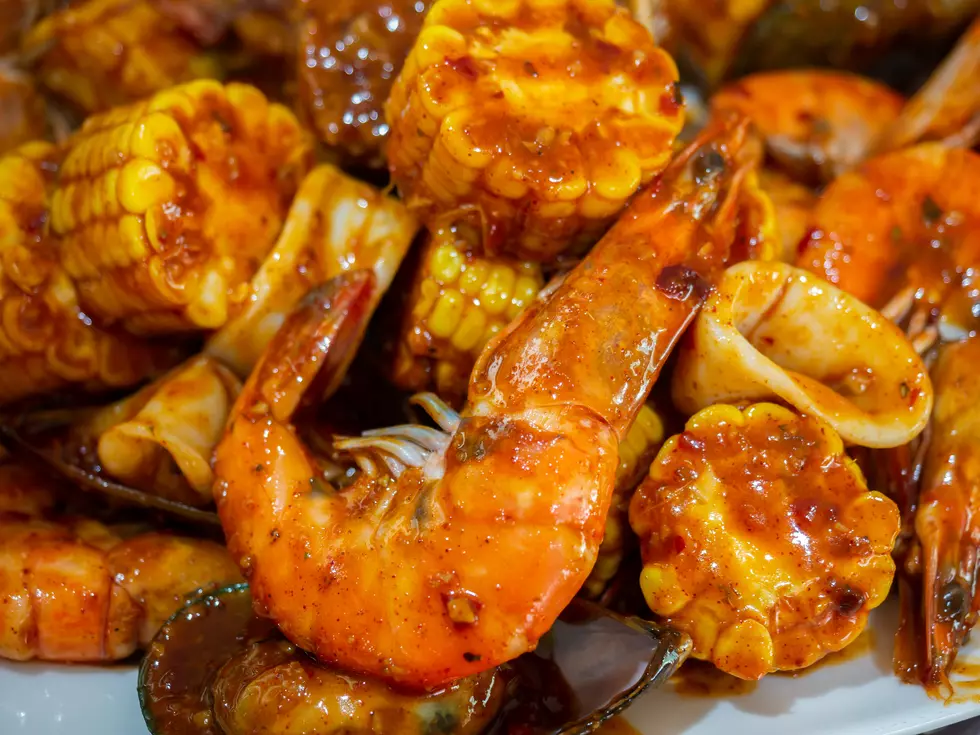 Yummy! Killeen, Texas Welcomes Another Delicious Seafood Bar To The City
Getty Images/iStockphoto
Get ready to get excited about new seafood in Killeen, Texas. Now, of course I'm only talking to people who are actual seafood lovers If you're allergic to shellfish, you might wanna quit scrolling on this particular article, because we are getting another delicious seafood bar in the city!
MORE GOOD FOOD IS ON THE WAY TO KILLEEN, TEXAS
One of the first seafood bars to come to Central Texas outside Red Lobster was the Cajun Crab and Shrimp Bar located in Harker Heights at 572 E. Central Texas Expressway. Central Texas was extremely ecstatic when Cajun Crab and Shrimp Bar came to Harker Heights because for a very long time we honestly didn't have an authentic seafood bar. Actual seafood boils would be something you'd have to go as far as Austin, Dallas or maybe even Houston to enjoy.
CAJUN CRAB AND SHRIMP BAR IS COMING TO KILLEEN SOON!
Cajun Crab and Shrimp Bar and Grill is now ready to expand the establishment a little more in Central Texas and will be opening a brand new location in Killeen. The second building will replace the old Taqueria Mexico that was located at 1414 S. Fort hood Street. Even though the trip to Harker Heights is not that far from other parts of Central Texas, it is very convenient for locals in Killeen now and this location is literally moments away from Ford Hood. Killeen, get ready for delicious, succulent seafood.
7 Seafood Restaurants in Killeen and Harker Heights You Need To Check Out
You don't have to travel to the coast to find great seafood. There are plenty of places right here in Central Texas that serve it up fresh and serve it up right. These are just a handful of our favorites. Did yours make the list? If not, let us know what we should try next!
14 Texas Eats We Can't Live Without
Top 20 Restaurants Central Texans Wish Would Come to Temple
A while back, I
asked the good people of Temple
if they could picture a good restaurant to fill the lot on North General Bruce Drive where the soon to be torn down Long John Silver's stood.
This was before it was announced that a Dutch Bros. Coffee location would open there (which was one of the places I predicted as a contender in our article).
So now Dutch Bros. is open in that spot, but the responses to my survey were interesting because they paint a picture of just how diverse Temple's population is. People recommended some familiar restaurants with locations in the surrounding area, but also a few I'd never even heard of.
Here are the top 20 results of the survey. Let's see what the good people of Temple are craving!