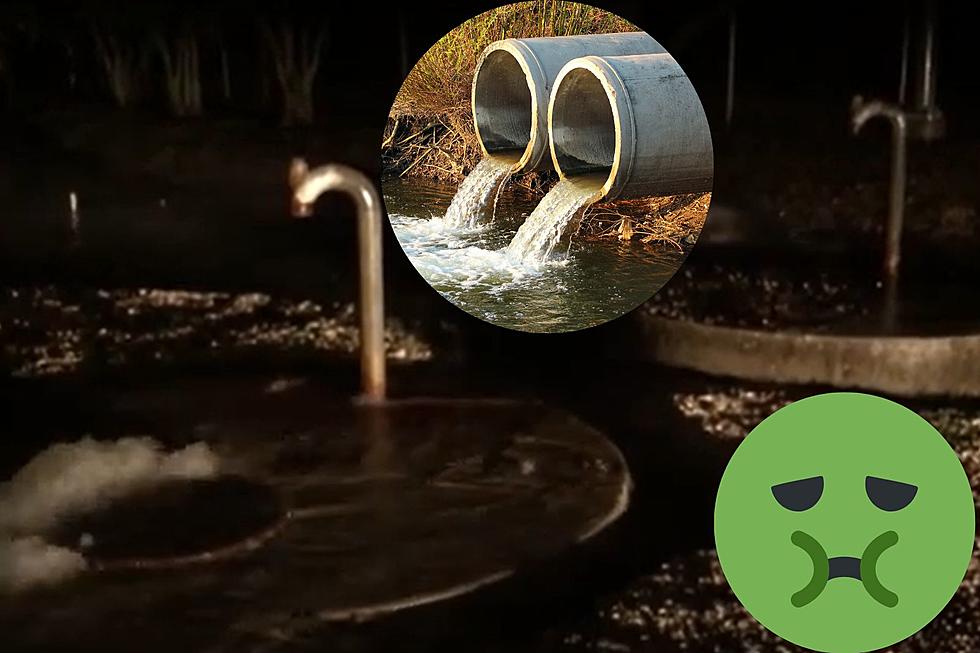 EW – City Of Temple, Texas Has Massive Sewage Overflow Problem
KCENTV YouTube/Canva
Central Texas is still playing catch up on annual rainfall for the past 12 months after spending most of 2022 in a drought. Unfortunately, with the much needed rain over the last month, a new problem has presented itself in Temple, Texas. At last estimate, around 100,000 gallons of overflow sewage escaped in the Bird Creek area.
Where is Bird Creek in Temple, Texas?
The area where the sewage discharge took place is along 61st Street on the south end of Temple near the intersection of Northwood Road. The area is located near several apartment complexes, and is a little south of Loop 363 and just east of Interstate 35.
What causes sewage discharge and overflow?
According to this article with KCEN-TV, all the recent rains caused the sewage lines to overflow, and the excess escaped along Bird Creek. It is kind of like when you blow into a straw, the extra volume causes the contents to bubble out of the container.
As you can see in the above video, this problem is not new to Temple. The city had previously secured funding earlier in the year to help alleviate the issue along two other creeks.
The main issue with the overflow is not solely based on the extra run off from periods of high rain. That is a contributing factor, but as debris is also carried with rain run off towards drainage that is shared with sewage, those items can dam up, and block the ability for the water and sewage to flow to a more desirable location like the lagoon or sewage plant.
What A Joy! These Are The Happiest Cities In The State Of Texas
You can find happy Texans everywhere, but where are the truly happiest?
7 Texas Stereotypes Every Non Texan Gets Wrong
These are the 7 things everyone gets wrong about Texans according to
MyHighPlains.com
.
11 Oldest Towns In Texas, '1' Is Closer Than You Think
These are the 11 oldest towns in Texas according to
A-Z Animals