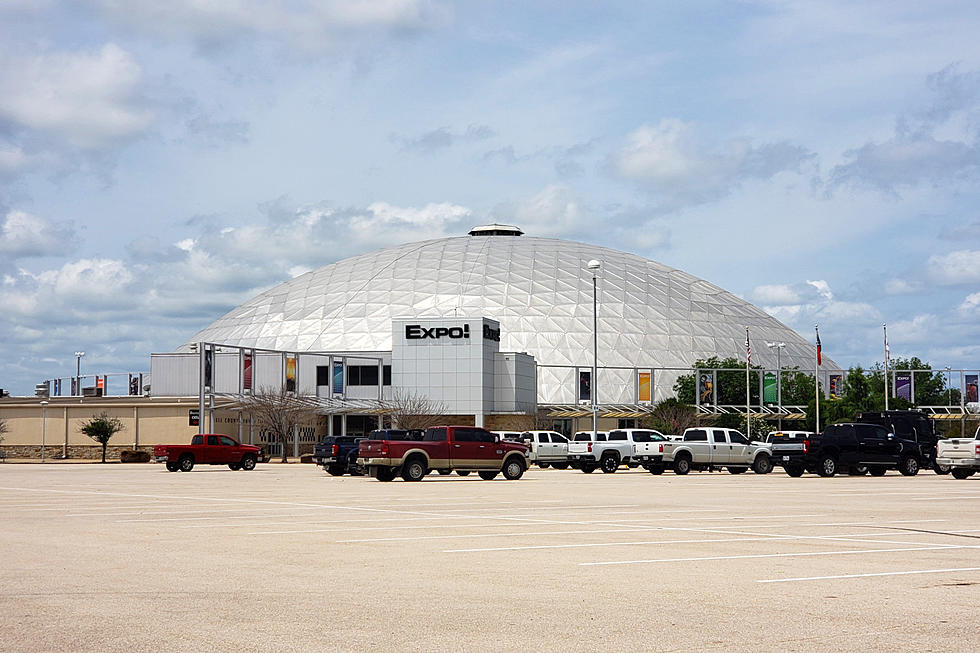 Two Central Texas State Fair Visitors Injured at Expo Center in Belton, TX
Aaron Savage - Townsquare Media
(Belton, Texas): Two people were hospitalized Sunday (Sep. 4) after strong winds caused a sign to fall on them at the Bell County Expo Center.
Bell County Public Information Officer James Stafford reports that the sign located near the entrance of the Central Texas State Fair grounds had been supported by 55-gallon drums filled with water. However, the wind proved stronger than the support, and the sign collapsed onto the two fair visitors.
According to Stafford, emergency medical crews on the scene provided first aid before both people were transferred to Baylor Scott & White Medical Center in Temple - one with critical injuries.
"Bell County staff have been left reeling by this tragedy," Stafford wrote in a news release. " Our thoughts and prayers are with the victims and their families."
On their Facebook page, Central Texas State Fair organizers announced Sunday evening that they had cancelled the remainder of the fair, including a live performance by artist Charley Crockett, due to the weather. Officials said they would be providing information and updates on refunds over the coming week.
[PICS] See Baylor Scott & White in Temple, TX Growing Through the Years
Baylor Scott and White, much like Central Texas, has grown throughout the years. It's hard to imagine that a structure that's dominated the Bell County skyline for decades now started out as a tiny frontier cabin. Let's take a trip through time for a quick visual history of Scott & White Temple. (Special thanks to Jeff Swindoll with Baylor Scott & White for his invaluable assistance.)
Help Bell County Crime Stoppers And Police Find These Missing Persons
If you know anything about these missing people, here's how you can help bring closure to their loved ones.
Bet You Didn't Know: 10 Bizarre Texas Laws Still on the Books
Many states still have strange laws on the books that aren't enforced or taken seriously anymore, and Texas is no exception.
Most of these laws are just funny now, but at one time, there was a valid (or at least somewhat valid) reason for them to exist.
Let's take a look at 10 of the weirdest ones in the Lone Star State.