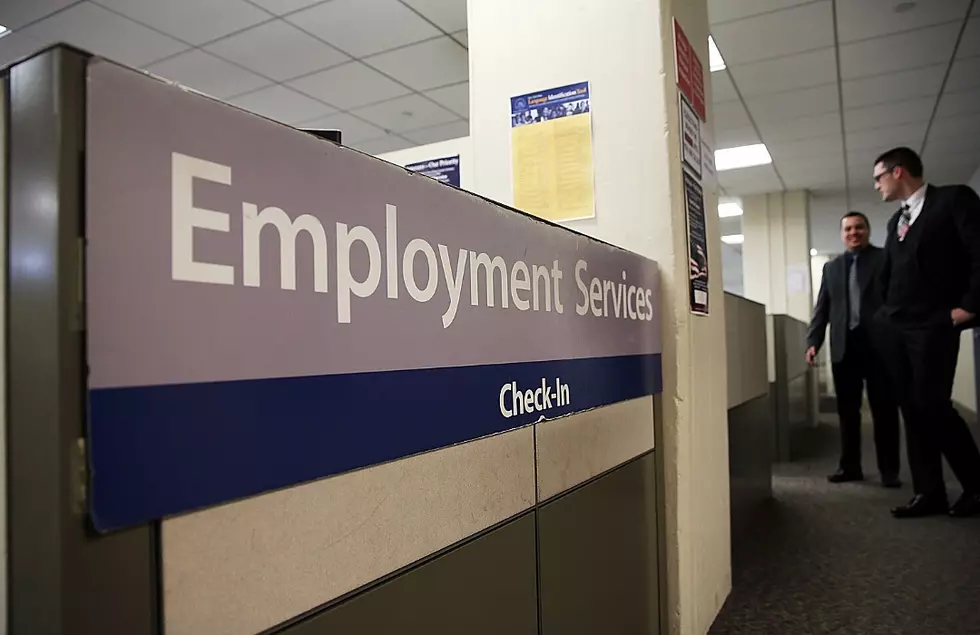 Waco Becomes First City in Texas to Reach Major Jobs Milestone
Getty Images
According to the U.S. Bureau of Labor Statistics, the City of Waco is the first city in Texas to reach the same unemployment levels it had since before the pandemic.
The numbers speak for themselves when it comes to employment. When the pandemic started in March of 2020, lots of businesses had to close their doors, sending unemployment numbers skyrocketing across the country.
According to The Texas Tribune, unemployment rates in Texas reached 12.9% in April 2020. That number was down to 6.7% in April of 2021.
KXXV 25 reports that according to the U.S. Bureau of Labor Statistics, from March 2020 to March 2021 the employment rate for the City of Waco is up 0.6%. All other cities in Texas are reporting negative numbers.
For instance, Killeen is at a -2.7%, Austin-Round Rock is at -1.3% and College Station-Bryan is at a -4.2% employment rate.
This is great news and even better news is that there are plenty of openings for those still looking for work. Tom Ramsey, President of Total Placement Staffing Solutions, tells Cierra Shipley with KXXV that they are still looking to fill 130 jobs and nobody's applying, "Of the existing databases in past employees, we're getting almost unanimously they don't want to return to work right now."
That may change soon as Gov. Abbott has announced an end to the $300 weekly unemployment benefit that so many are getting. According to a press release from The Office of the Governor, "The Texas economy is booming and employers are hiring in communities throughout the state. According to the Texas Workforce Commission, the number of job openings in Texas is almost identical to the number of Texans who are receiving unemployment benefits. That assessment does not include the voluminous jobs that typically are not listed, like construction and restaurant jobs. In fact, there are nearly 60 percent more jobs open (and listed) in Texas today than there was in February 2020, the month before the Pandemic hit Texas."
That same press release stated that according to the Texas Workforce Commission (TWC), nearly 45 percent of posted jobs offer wages greater than $15.50 per hour. Approximately 76 percent pay more than $11.50 per hour.
Ending the additional unemployment benefit will force people back to work. The good news is that there are plenty of good paying jobs out there right now, some with sign-on bonuses.
It's never been easier to find a job than it is right now so let's get back to work!
READ MORE: See 50 remote jobs that can pay well
LOOK: 15 Pets You CAN'T Own in the City of Temple
Temple is a super pet-friendly place to live, but there are some animals city officials would really rather you not try to tame and keep in your home. Let's take a look at a few of the critters on the
banned list
.